We were delighted to take home gold in the Best Newcomer award at the 2020 Digital Media Awards in the Clayton Hotel Burlington Road  (February 21st). Hundreds of Digital Specialists from across Ireland battled it out to win a series of coveted awards, all presented by Newstalk's Tom Dunne with over 700 attendees on the night.
Our hard work and business success in our first year of trading was recognised by the judging panel as we built Ireland's largest digital audio exchange.
Now in their 17th year, the prestigious awards welcomed the very best of Ireland's digital media sector and recognise creativity and innovation across multiple areas of an ever-evolving sector including content creation, advertising & marketing, mobile media, social networking, app development, web design and digital audio.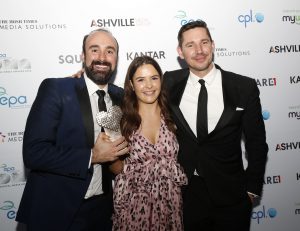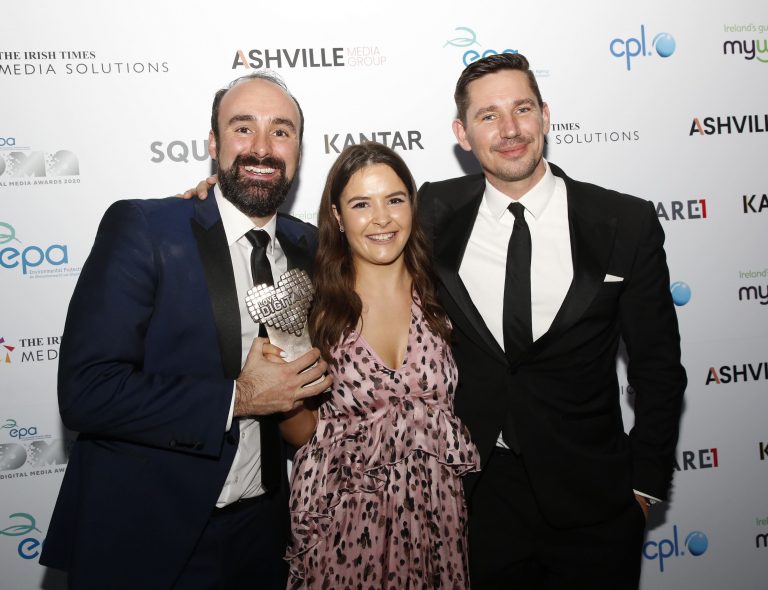 Rob Timony, Business Director at audioXi said:
"The entire team are thrilled to take home gold in the Best Newcomer category in a really competitive space. We've championed digital audio at scale as a viable media touchpoint over the last 12 months and would like to thank all our agency and publisher partners. We're just getting started!"
From all the team here at audioXi we want to say a huge congrats to all the winners and a big thank you to all the sponsors on the night!
If you're interested in working on some future award winning digital audio projects, or want to become a publisher with audioXi, don't hesitate to reach out to us on [email protected]